Description
Features:
●  Double sterilization, certified by the Microbiological Analysis and Monitoring Center, killing rate> 99.9%
●  One-key start UV deep sterilization, 200-300nm ultraviolet ray wrap, effectively kill stubborn bacteria
●  Hot air drying, high temperature thermal cycle, PTC constant humidity heating, 360° cycle full sterilization
●  Do not choose the knife type, home knives can be sterilized
Compact and Well Designed - The cutting board and Knife rack helps to keep everything neatly in place. Colour coordinate board and knife makes it easy to separate food types during preparation.

Medical Grade UV Mechanism - The cutting board has a well-functioned design such as a guiding grid for measure cut size, a grater and a perimeter drainage to enable the fluid from the raw food to collect a properly dispose of. Ensure a 99.99% germs kill

Ingenious Cutting board Design: Hollowed bottom prevent water accumulation and the smooth outer surface can be easily wiped with any cloth
Drying function - Improved and upgraded of rack comes a heating element that keeps your knives dry at 65 degree. In addition, there is a small compartment specially for chopsticks or utensils that requires instant dryoff. 
Air filter - Air filtration installed in rack (can be removed for washing purposes) so as to make sure the knives are clean from contamination.
Product Name: Morphy Richards Knife Cutting Board Sterilizer

Model: MR1001

Voltage: 220V-240V (50Hz-60Hz)

Power: 130W

Net weight: 2.23kg

Cutting board size: 330*238*6mm

Machine size: 380*100*380mm

color: White

Standard configuration:Cutting board*3,Fruit Knife*1, Utility Knife*1, Peeler*1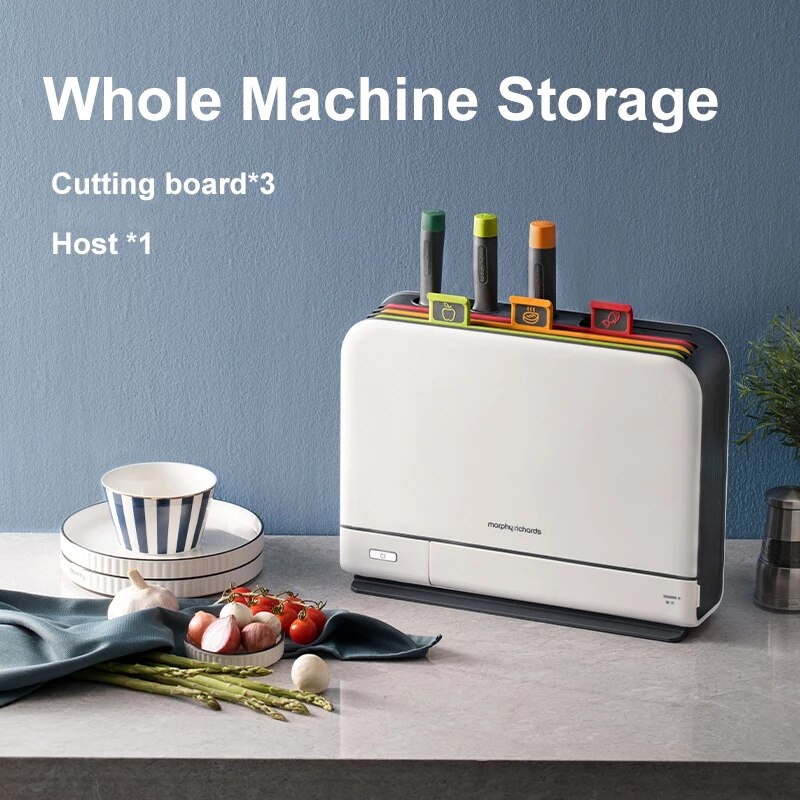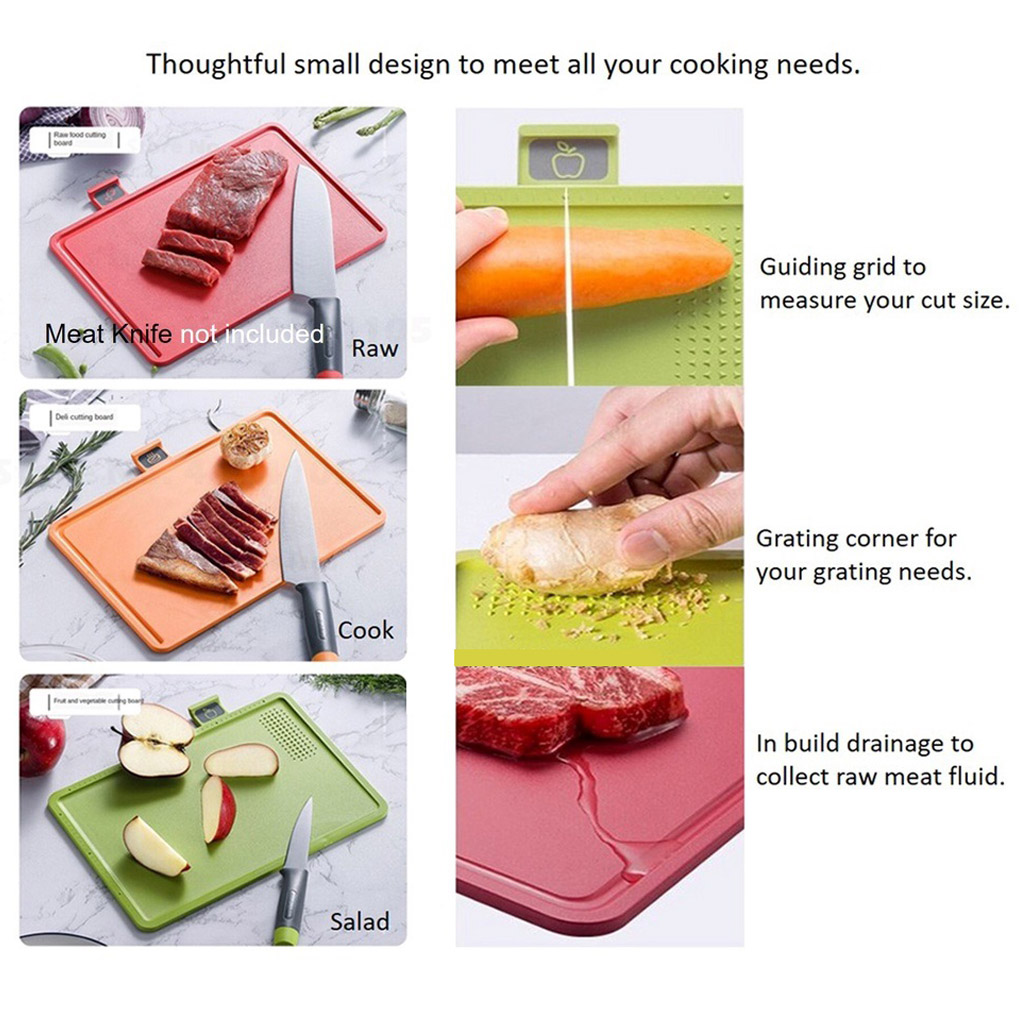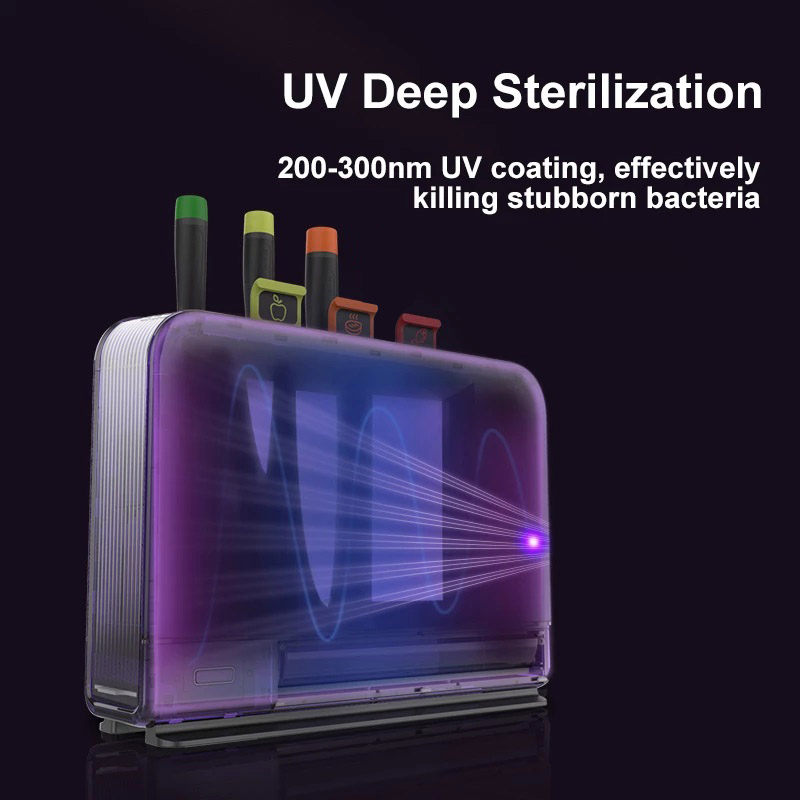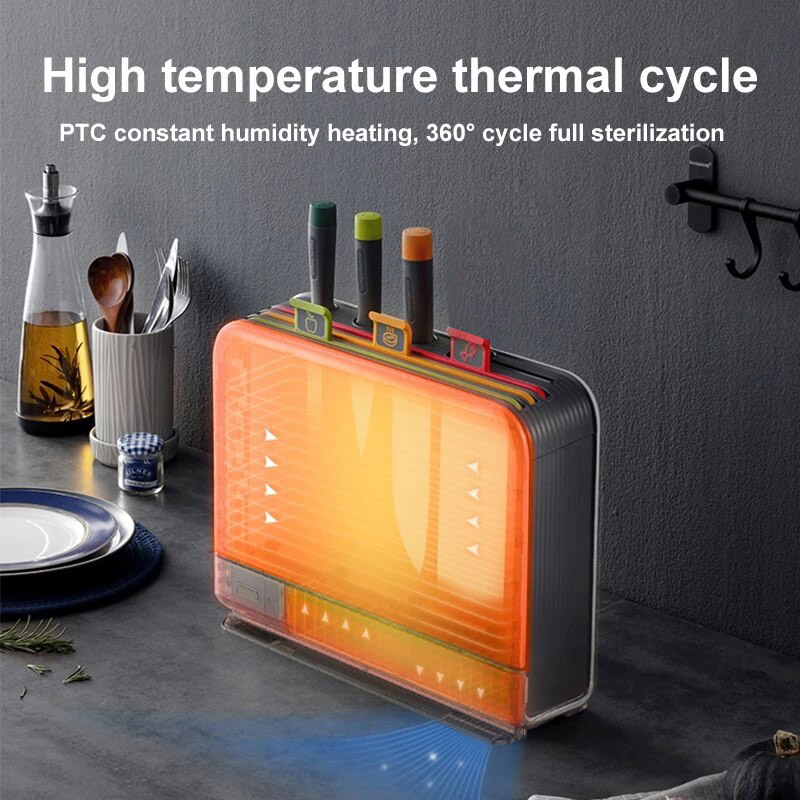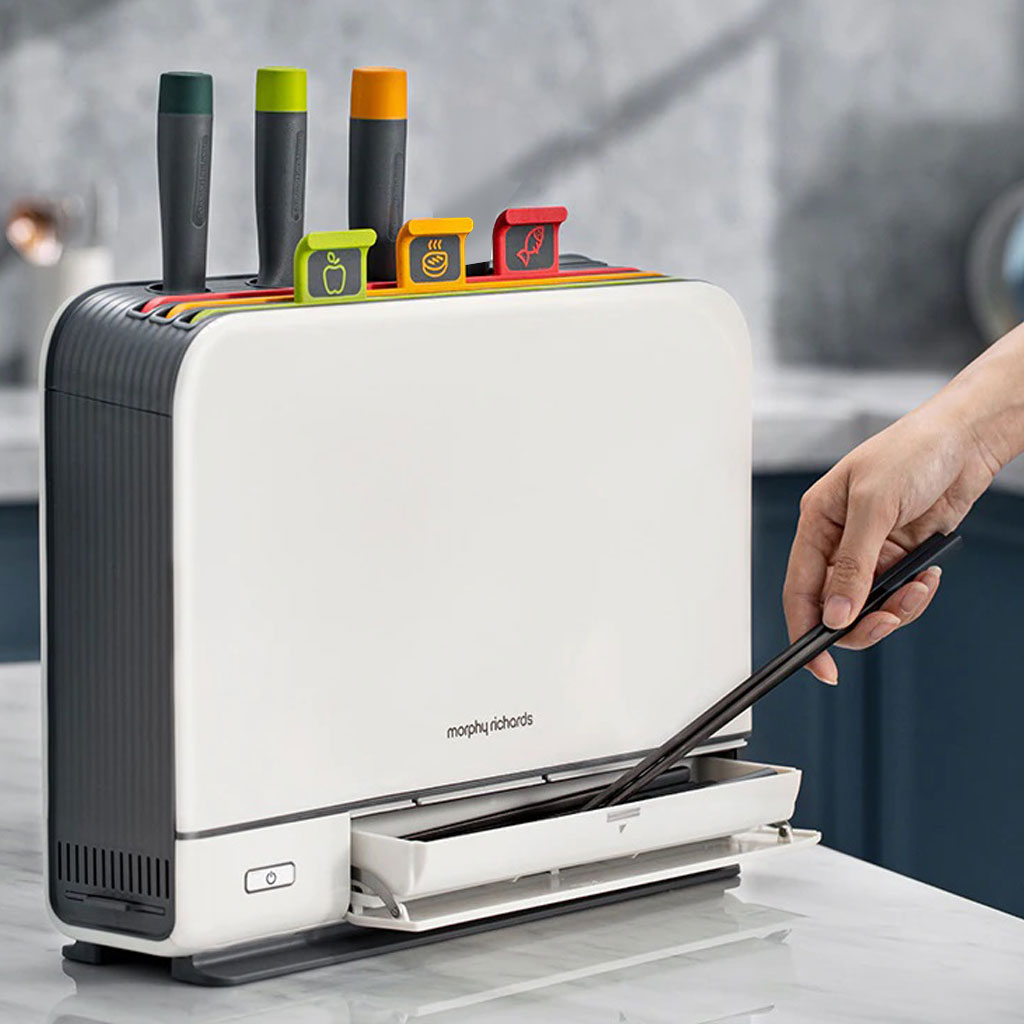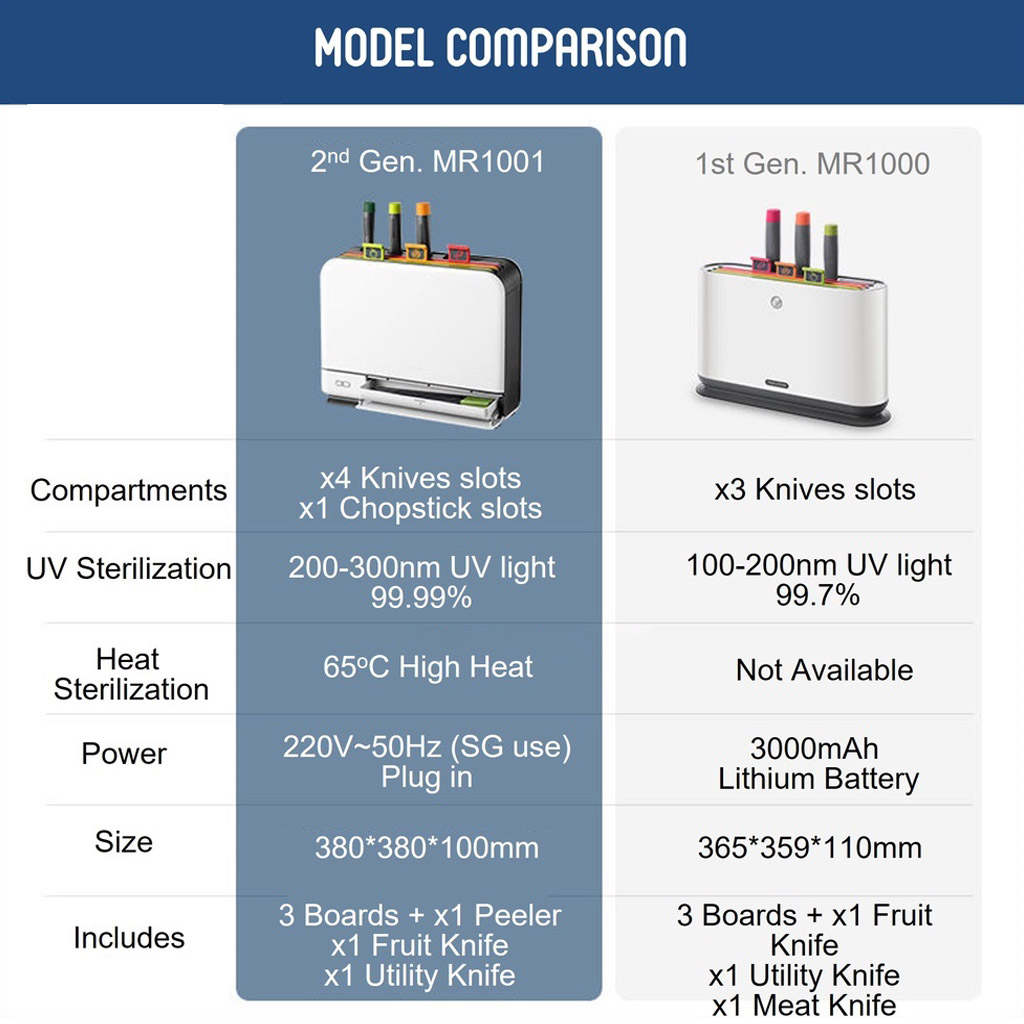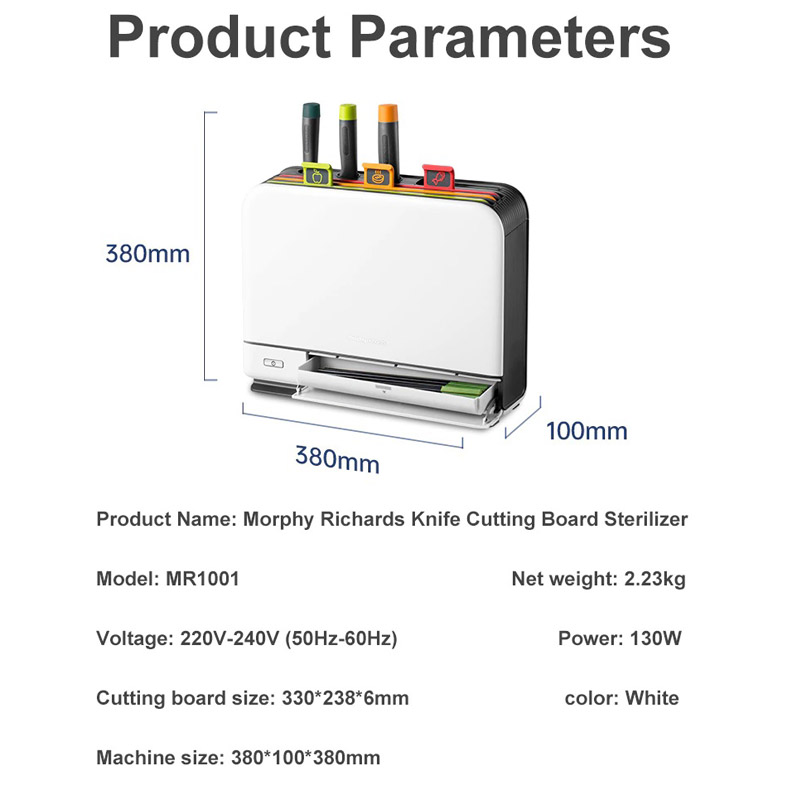 Payment & Security
Your payment information is processed securely. We do not store credit card details nor have access to your credit card information.